01
Conduct individual or group training for soldiers.
02
Work on training soldiers for engagements using real people, or artificial intelligence.
03
Create special scenarios according to the level of training of the soldier.
04
Perform different exercises, taking into account the specifics of the troops.
Cost-effective
Training is conducted without the use of single-use items . VR technology allows training in any conditions, even in small areas without special equipment.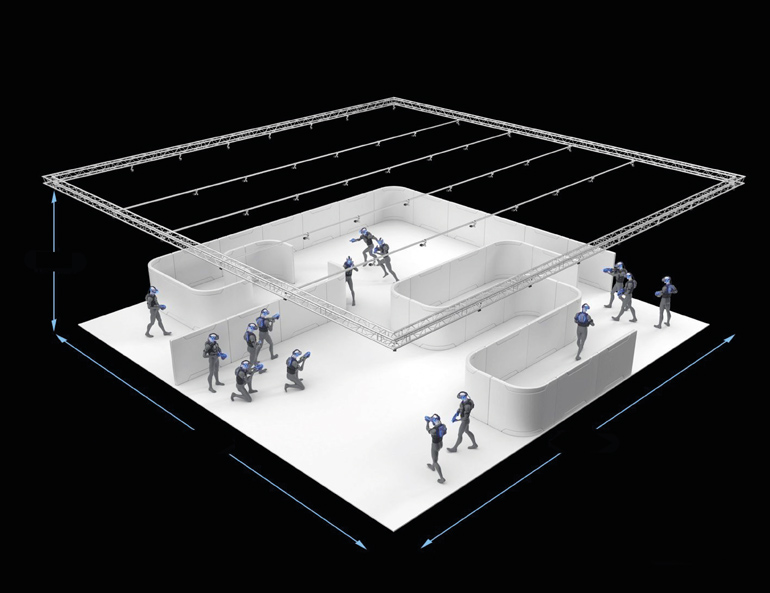 One simulator can be used for a variety of troop types
The software simulates the operations of different military equipment, which gives the ability to adapt the simulation to different troops without changing the equipment.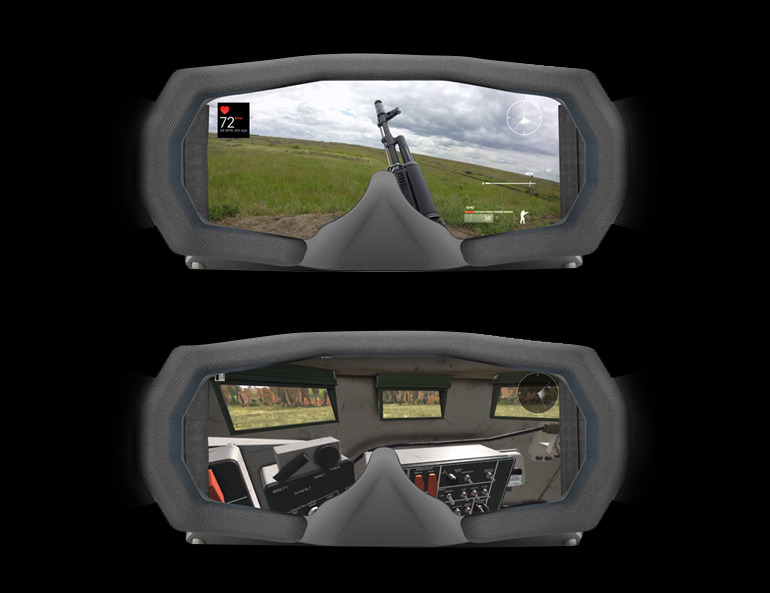 Tracking the soldiers' performance
Detailed training statistics are collected during the training for further analysis. The instructor has the ability to monitor the performance of soldiers in real-time.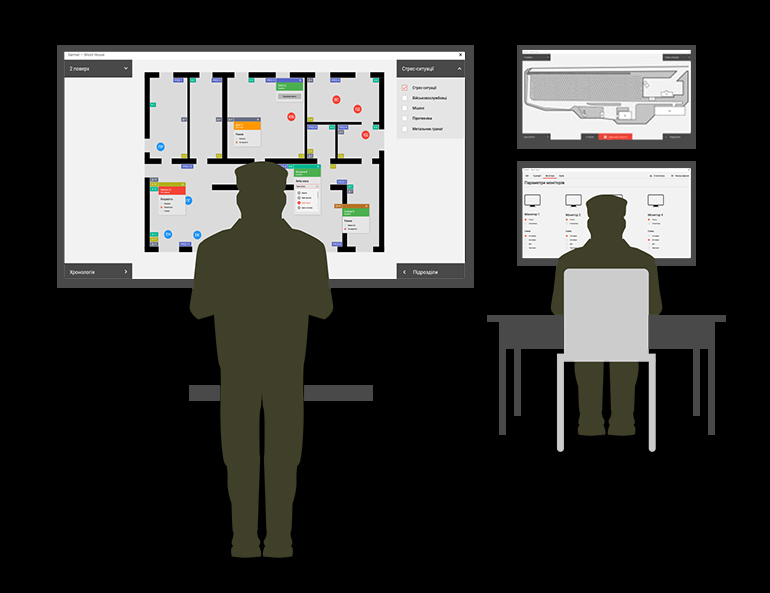 Tactile sensations
A soldier can receive a physical sense of a hit with the help of the "Dzhmil" stress belt.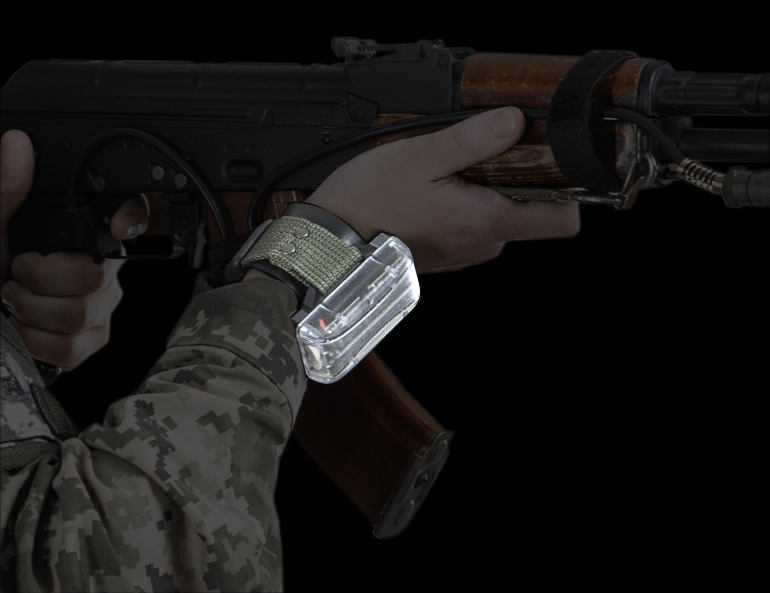 A large number of scenarios
Depending on the task, a number of scenarios can be created to train soldiers for combat in different conditions. You can change the number of opponents, weather conditions, military equipment, etc.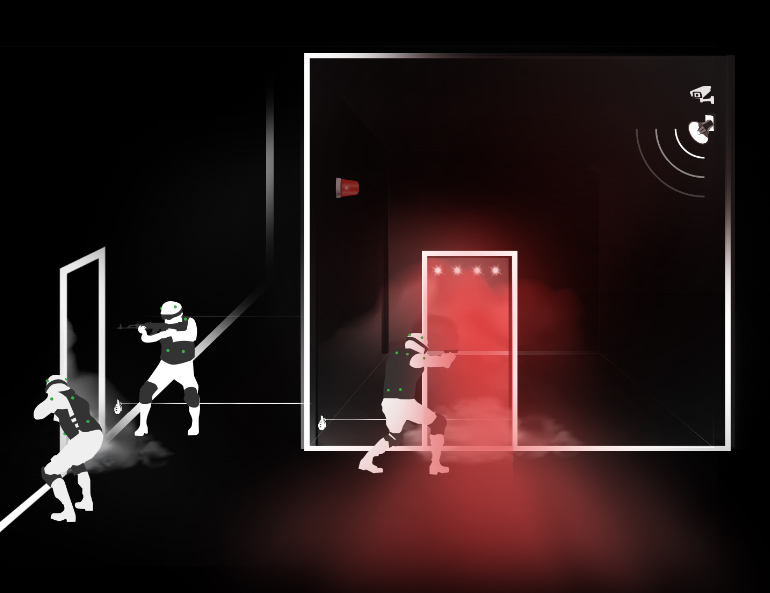 The SKIFTECH VR system includes
A Personal VR kit
The personal VR kit allows the soldier to feel as if he is at a real training ground. The equipment displays virtual objects and can interact with them.
A personal VR kit includes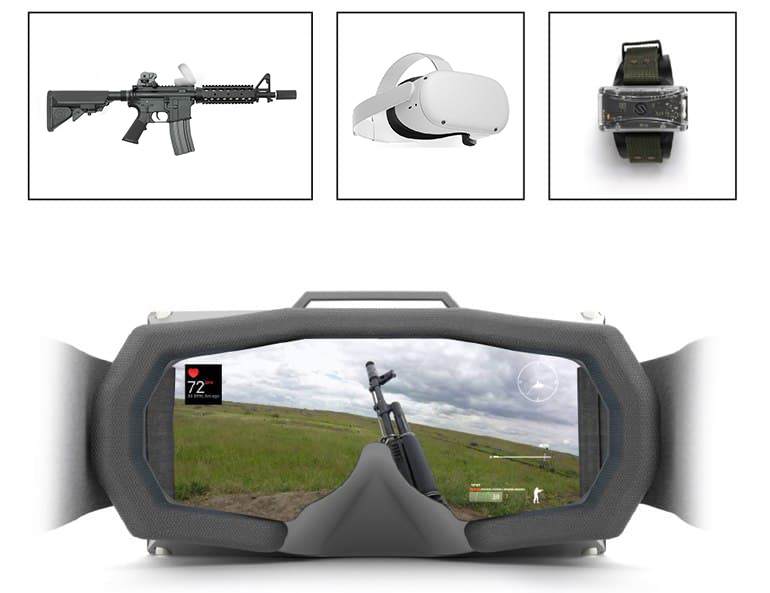 A virtual reality headset
With the help of the headset, the soldier sees other fighters (and their actions), military equipment, the location of the virtual training, and other items used for training.
A weapon simulator
Using a simulated rifle, a soldier can interact with virtual objects, fire on opponents, military equipment, and other targets, depending on the type of training and the conditions of the scenario.
The "Dzhmil" stress belt
When a fighter is conditionally injured, the "Dzhmil" stress belt sends a short electrical impulse to the body. The physical sensation of each hit increases the realism of the virtual battle and the psychologically trains the soldiers.
The SKIFTECH-VR software
The software is installed on the control device to interact and control the personal VRl kits of all the soldiers participating in the training.
SKIFTECH software allows you to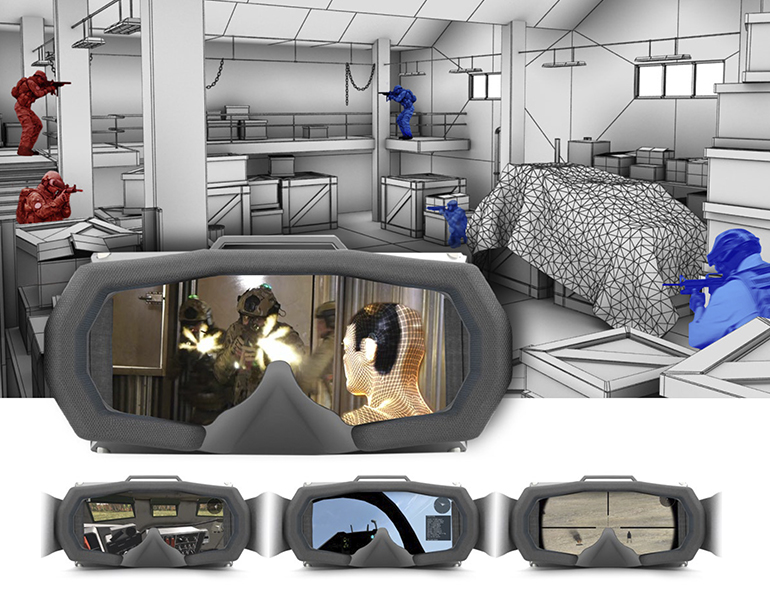 Create training scenarios
You can change the training parameters depending on the level of training of the soldier, and the specifics of the troops. You can create different types of scenarios from two-way fire contact, to hostage retrieval.
Follow the training process
The instructor can monitor the actions of the soldier in real-time, and see what the soldier sees. Being able to see it also allows you to detect errors in their actions more effectively, as well as give guidance or commands.
Capture statistics
During training, detailed statistics are collected to track the effectiveness of each soldier. After training, the instructor can analyze the results of training to identify strengths and weaknesses.