All cadets of the Ivan Kozhedub National Air Force University are trained at the "Velyki Prokhody" range. During the training, future officers practice:
Firing at an enemy.
Making tactical position decisions in an unfamiliar area.
Finding and avoiding minefields and other types of explosive devices and traps.
Serhiy Guzchenko, the Head of the Department of Tactics and Military Disciplines, noted that nowadays the experience of peacekeeping operations and hostilities in eastern Ukraine are actively being introduced through the training program. Officers share their experience and actively use NATO training techniques.
Laser simulators
One of the stages in improving military training to the level of the NATO army was the use of the SKIF laser simulators. Rifle units were equipped with the new systems.
During training, groups of soldiers take turns in defensive and offensive scenarios. One group acts as a scout unit, and the other as their conditional opponents.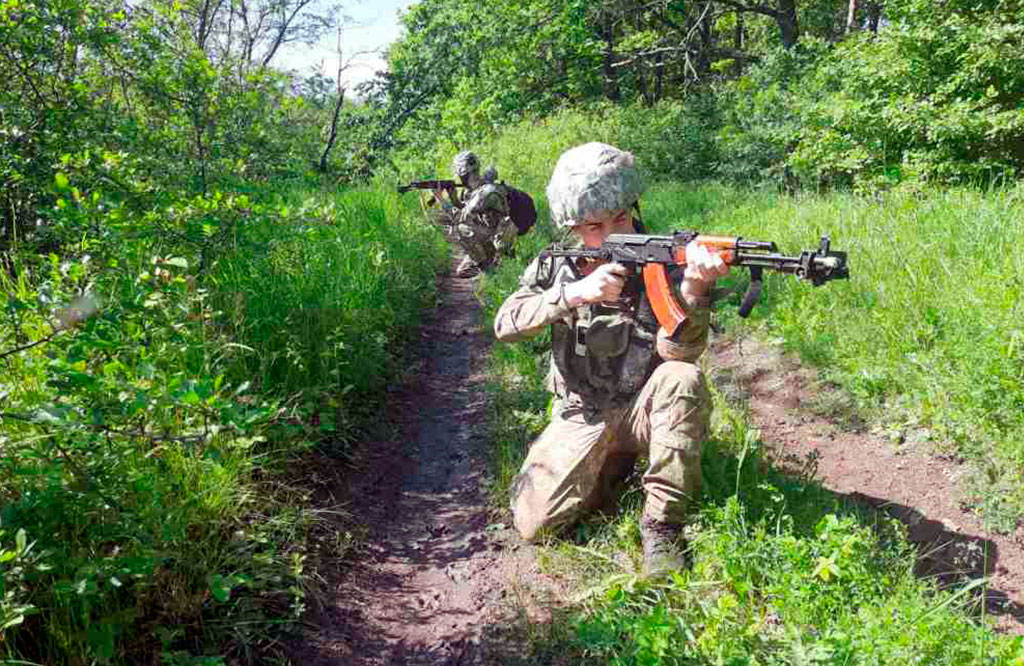 The SKIF equipment allows individuals to train with the use of their personal weapons, which greatly increases the effectiveness of training.
During training, soldiers learn to fire and conduct tactical maneuvers against real people, so the training is as close as possible to the conditions of real combat.
The officers noted that the laser systems:
Develop correct tactical thinking.
Allows soldiers to acquire skills in quick decision-making during combat.
Make practicing defensive and offensive actions more effective.